It all began with Noel Malcolm's book, George Enescu: His Life and Music, published by none other than Toccata Press in 1990, which had been brought to my attention by my good friend, the violinist David Takeno. At the end of the book there is a list containing most of the lost or unfinished works by Enescu. The title 'Caprice Roumain' aroused my interest, since I knew there was no known work for violin and orchestra by Enescu at that time.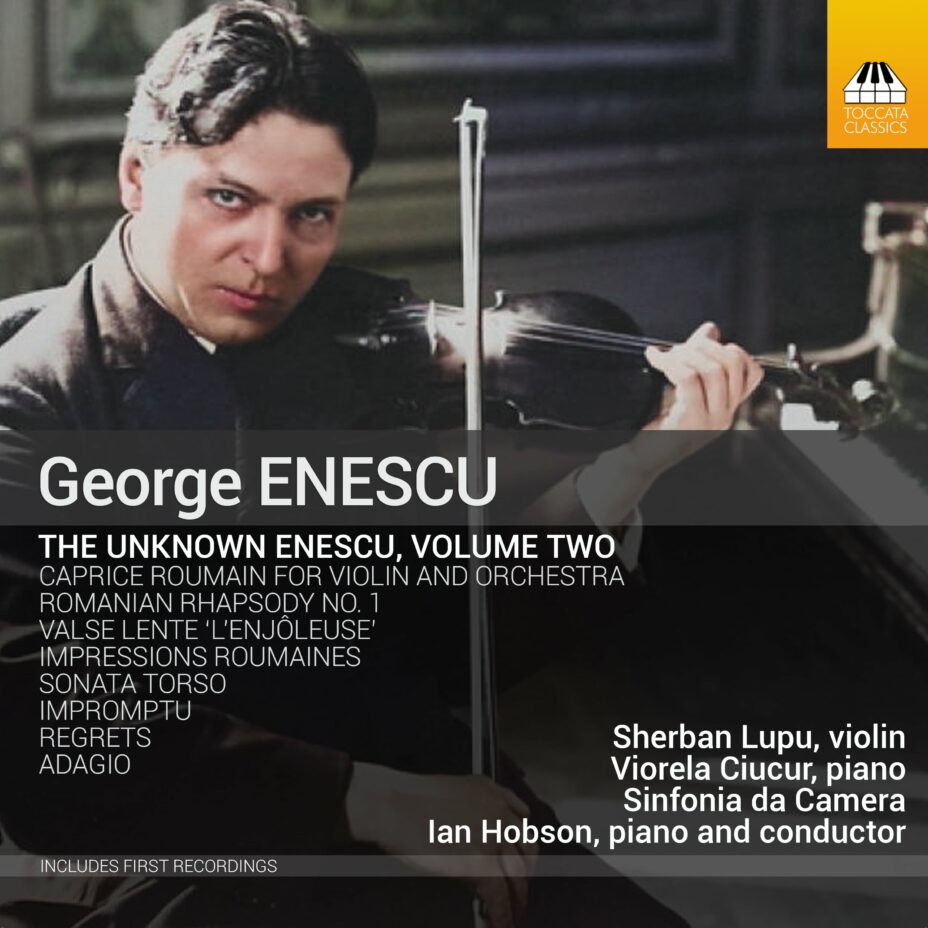 When I arrived back in Romania after 1989, the year of the Revolution, I went to the George Enescu National Museum and Library, where I found a number of pages from this work. After a year of intensive research at other libraries and studying additional sources, in collaboration with the composer Cornel Țăranu, we were able to reconstruct and complete this extraordinary concerto for violin and orchestra, on which Enescu worked intermittently from 1925 to 1949. I performed it at a special concert at the World Exhibition 2000 in Hanover with the Bucharest Philharmonic Orchestra, conducted by Cristian Mandeal.
Discovering the Caprice Roumain, newly released on The Unknown Enescu, Volume Two (TOCC 0647), was for me a pivotal event, opening the door to new paths of creativity. When I recollect that period, I realise now that my life irrevocably changed when I embarked on the Enescu research which has brought me immense personal satisfaction and professional rewards. Throughout the ensuing 30 years my passion to unearth more unknown works remains undiminished, as a result of which we have today amassed an entire collection of new pieces, most of them novelties.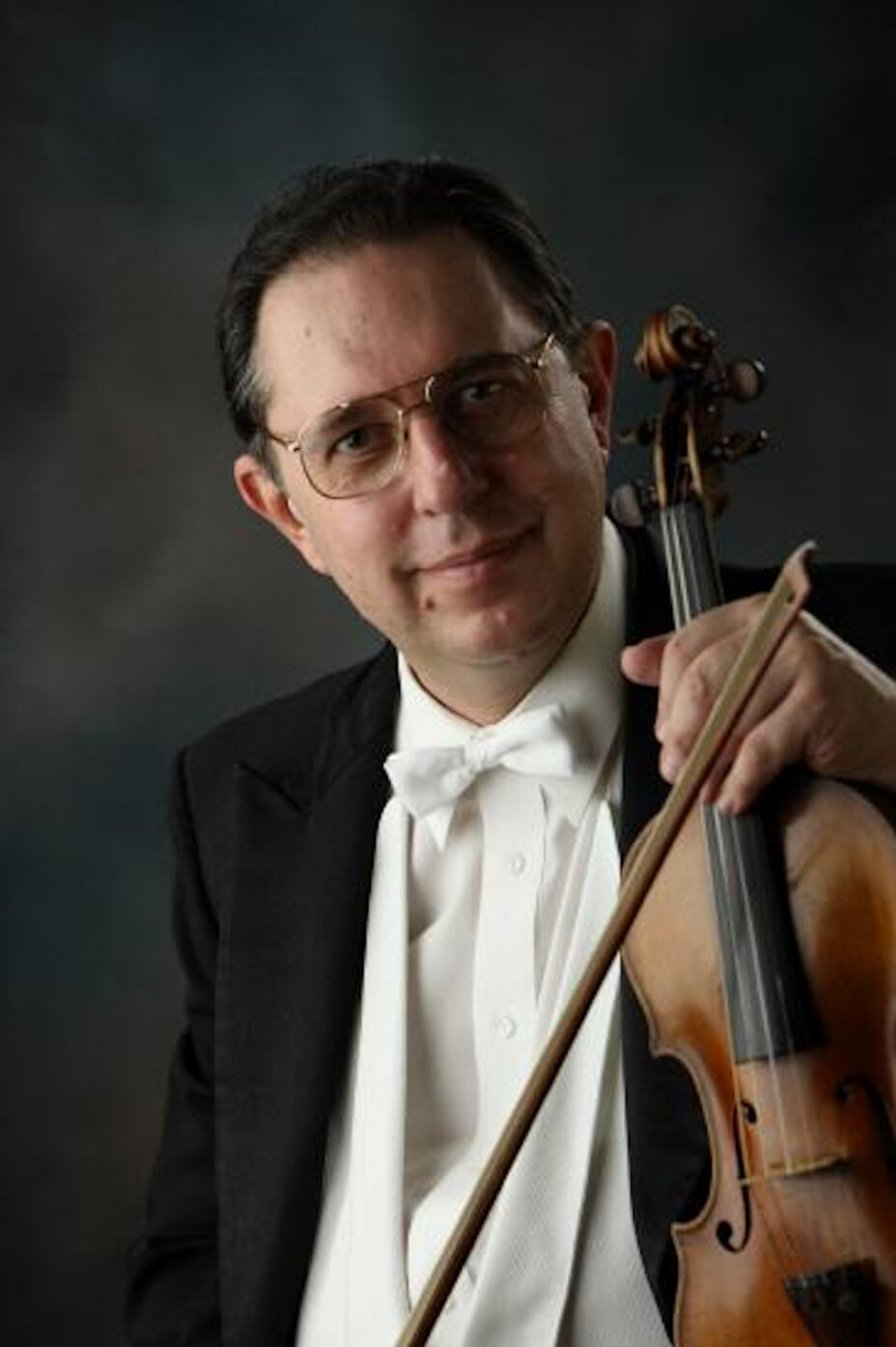 As a result of my tireless research I discovered chamber works, pieces for violin solo and numerous exercises, although I must admit that there were many sketches which I was barely able to organise into coherent pieces. The works on these two volumes, of which eighteen were previously unknown, are only a small part of many hundreds of pages covered with melodic, harmonic and polyphonic writings. Enescu, a prolific genius who worked on several projects simultaneously, availed himself of every opportunity to compose. He was extremely economical in his use of paper, as I discovered when I found two or three works on the same document, inserted into one another. I struggled with these obstacles and more than once I had to resort to a magnifying glass because Enescu's handwriting was difficult to read, not to mention full of scribblings.
The 33 works to which Enescu assigned opus numbers are not easy to understand and engage with. On first contact his language can seem highly complex and sophisticated, demanding exceptional musical and technical prowess. However, when I unearthed more works as I began investigating his manuscripts, I hoped that these rediscovered scores would make Enescu more accessible and attractive for younger players. And so the two Toccata Classics albums, dedicated to an ever-innovative, unknown Enescu, reveal a very private human being, animated by simple traits of love, humour and imagination.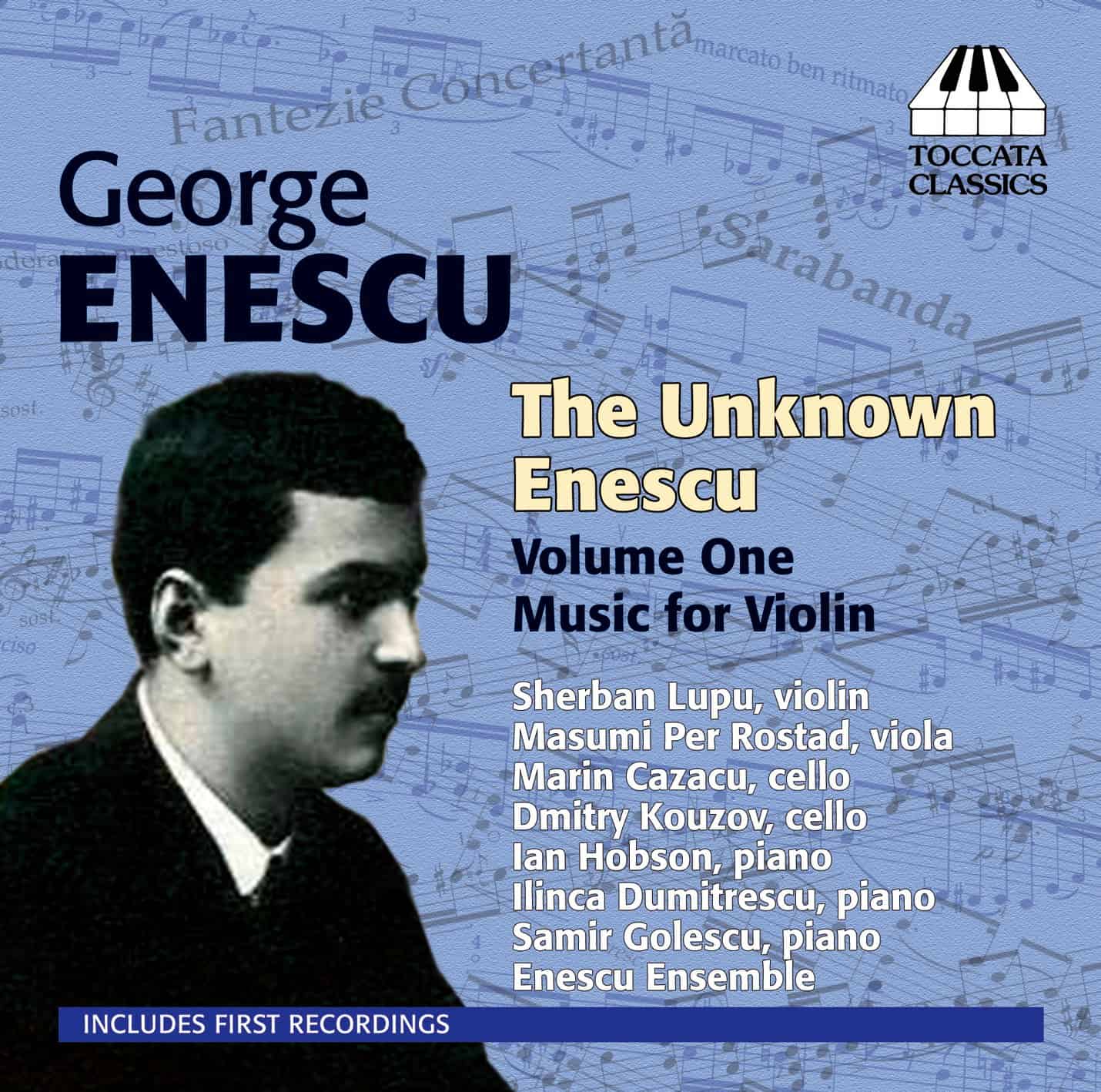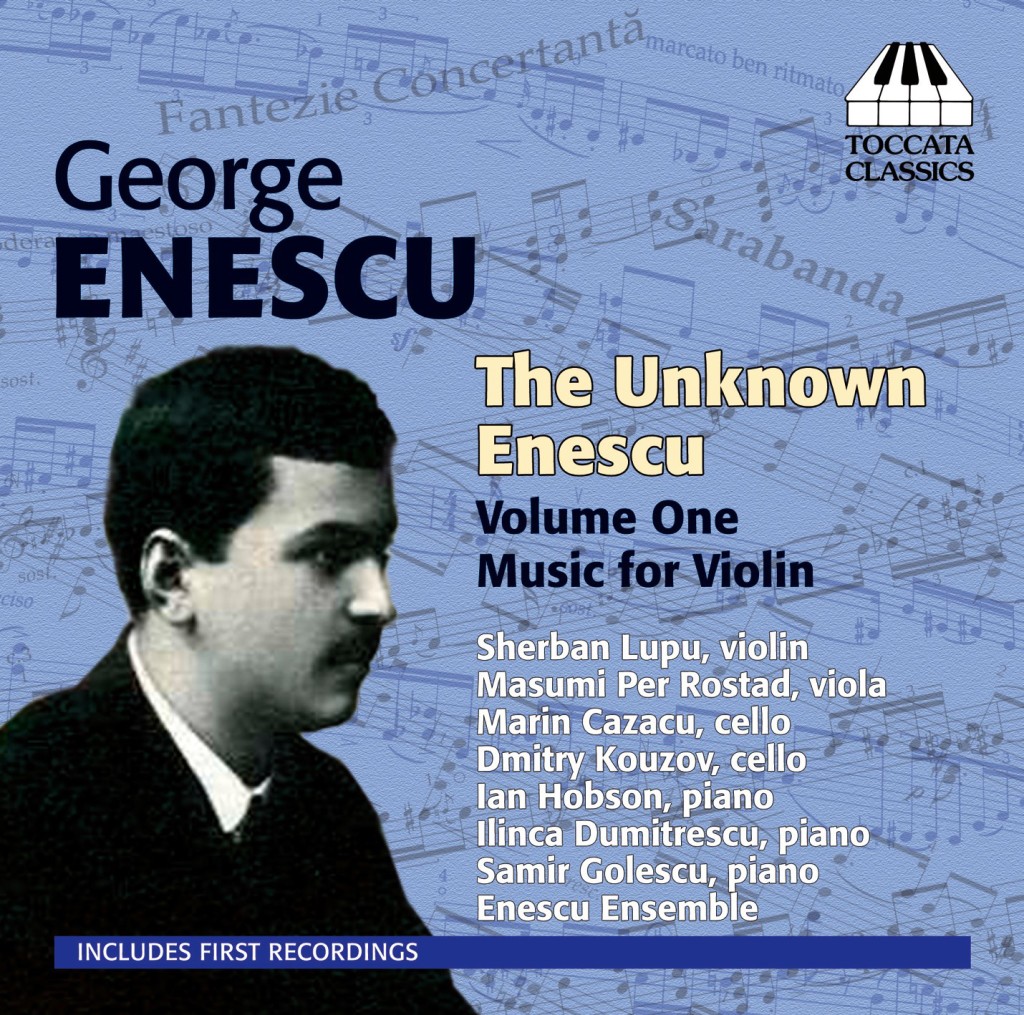 All of the works included complete the image of Enescu as a musical and spiritual phenomenon. They range from Légende, composed when Enescu was ten in 1891, to one of the last he composed in 1951, a score full of magical colours, Andantino malinconico, both on the first album, released in 2012 (TOCC 0047). This time-span of 60 years is clearly marked by stages: the earliest is characterised by childhood and youthful exercises, with folk-inspired works in the middle, and, as one moves towards the end, one encounters contemplative, even experimental scores, in terms of violin sound and writing. Almost the entirety of Enescu's life is covered and I can think of no better way of exploring the composer's innermost world than these vignettes, little pictures that reveal characteristics different from those in the well-known works, where the feeling of intimacy disappears. With these miniatures we have more opportunity to understand Enescu the man as well as Enescu the genius.
Volume One was highly acclaimed in the music press:
'Throughout the disc Lupu's playing is truly idiomatic, with something of Enescu's own elegantly expressive manner.' – Gramophone
'I cannot recommend this CD highly enough, to Enescu lovers, to fans of the violin, or to those who enjoy classical music informed by Eastern European and Gypsy folk music […] Five stars!' – Fanfare
'Lupu has arranged several of the pieces in various ways and he also conducts the small ensemble at the University of Illinois that bears Enescu's name. It's clearly a labour of love for the Romanian fiddle player.' – MusicWeb International