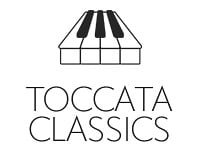 Welcome to the first posting on my new blog. Quick introduction for those who don't know me: I run the CD label Toccata Classics and publish books on classical music as Toccata Press; I also write a bit about music in various publications in Britain and abroad. My degree (from the University of St Andrews, in 1977 – I'm a Scot) was in mediaeval French and German, and thereafter I worked in economics for twenty years, in London and Paris; I'm now based back in London. The main thrust of the postings here will be in classical music, but since I am a secular liberal and free-marketeer with a healthy contempt for politics (economics is the study of the creation of wealth, and politics is the process by which it is wastefully dispersed) and a guarded resentment of religion, please don't be surprised if I occasionally thump the tub on issues other than forgotten composers and other aspects of the musical world. I'll also be asking colleagues on various Toccata projects to tell you about their work in guest blogs.
Let me begin by taking a poke at the stuffiness of classical music in general. Go to a concert of any other kind of music – rock, jazz, folk, whatever – and what's the first thing the musicians do when they get on stage? Talk to the audience, bid them welcome, hope they'll enjoy the show. Everyone relaxes. A classical musician walks on briskly, bows briefly to the audience, forces a smile and, after adjusting stools and stands and strings and stuff in nervous silence, starts to play. The initiates in the audience expect the formality of this rite. But supposing you're just an ordinary person, brought in by a friend or curiosity – you'll feel like a trespasser, an outsider who hasn't learned the secret formulae and the funny handshakes. No one bids you welcome.
Almost every time I ask a girl to a concert, if she's not a regular concert-goer the answer will be: 'What should I wear?' And my answer is always: 'Wear whatever you like' – it's not, or shouldn't be, a fashion-parade where people go to be seen. Quite the opposite: you should go to a concert to forget about all that worldly guff, to lose yourself in the music and emerge with a lightness in your step or your soul sluiced clean, depending on what you've just heard.
Another response is: 'But I don't understand classical music'. The conductor Hermann Scherchen had the best answer to that: 'Music doesn't have to be understood. It just has to be heard'. Understanding comes gradually, in its own time; there are plenty of music professionals who have been grappling with the late quartets of Beethoven for years without 'understanding' them. I once confessed to the writer Hans Keller that, although I was profoundly moved by the C sharp minor Quartet, Op. 131, I didn't understand the musical processes at work. 'If you are profoundly moved,' Hans responded, 'there is already a glimmer of understanding.' We all have to start somewhere.
When I write programme notes for concerts or CDs, I try to give the listener a handrail that can be used to follow the progress of the music and, inevitably, there's a bit of technical jargon involved. The trouble is, the outsiders read stuff like that and feel their outsiderness reinforced: the technical vocabulary that allows writers like me to cut a few corners excludes the folk who don't know it. Newspapers have easy and cryptic crosswords to cater for the variety of their readers. Has any concert organisation thought of something similar for its punters? I bet not.
Unless classical music, in all its manifestations, finds some way of bring the rest of the world on board, it is inviting a slow death – but it would die with 95% of its assets unheard. Another thing I'd bet is that if you took the concert programmes of the world's orchestras and knocked out the works that occur in other concerts across the world, you'd be left with a tiny handful of pieces, largely contemporary ones. Most of the world's major conductors and instrumentalists live off a tiny number of works, which they recycle again and again and again, as if there were only a handful of symphonies and concertos worth performing. Now, of course, concert audiences insist their Beethovens and their Brahmses and their Tchaikovskies: you need something familiar in the programme or they won't turn up. You could offer them one of Reicha's operatic overtures, a Ferdinand Ries piano concerto and a symphony by Nikolai Peyko, all of which they'd lap up if they gave them a chance, but these names are unfamiliar, and half-a-century of post-WW2 modernism has taught audiences if it's unknown, they probably won't like it. So they'd stay away – until you can build a degree of trust, and you do that by gradually expanding the repertoire alongside the tried and trusted concert favourites.
Two or three months ago I was sent for review a recording of Tchaikovsky's Fifth Symphony, with Christian Lindberg conducting the Arctic Philharmonic Orchestra (recently founded in Tromsø, at the very northern tip of Norway) on BIS. It's a perfectly acceptable performance: Christian is a terrific musician, the playing is more than up to the mark, and any BIS recording will be a sonic wonder. But according to www.arkivmusic.com, which is where I usually go to check these things, it is the 158th recording of Tchaik 5 on the market. What is the point of that? Yes, I know a new orchestra has to earn its spurs, but their first release, of music by local Romantic composer Ole Olsen, was immensely more important than yet another of something already hugely over-represented in the catalogues. And there's oodles of excellent Norwegian orchestral music waiting to be recorded: why didn't they go for a CD of Catharinus Elling or Egil Hovland or Ludvig Irgens-Jensen or Ragnar Söderlind or one of dozens more?
It was frustration with this constant recycling of repertoire that led me to launch Toccata Classics in the first place, in 2005, and there have been 158 releases to date, every one of them bringing something new, and I'll keep going until God decides to bring this atheist up short. Most of the releases so far have been modest in scale, generally chamber and instrumental music, with orchestral releases as resources permit. I'd love to have the wherewithal to record the seven symphonies of Vassily Zolotarev and the eight of Waldemar von Baussnern and the nine of Nikolai Peyko and the ten of Ferdinand Thieriot. Hans Gál's operas haven't been heard since the 1930s, Anton Reicha's since the 1830s. Perhaps that time will come if news of my activities comes to the ear of a wise sponsor; in the meantime I'll struggle on as best I can.
Those two themes – opening classical music to a wider audience and expanding the repertoire – will, I hope, run through future postings on this blog. I'll try to make them a weekly event, though time will tell whether I can stick to it. And please feel free to respond with a comment, as caustic or encouraging as you think fit.