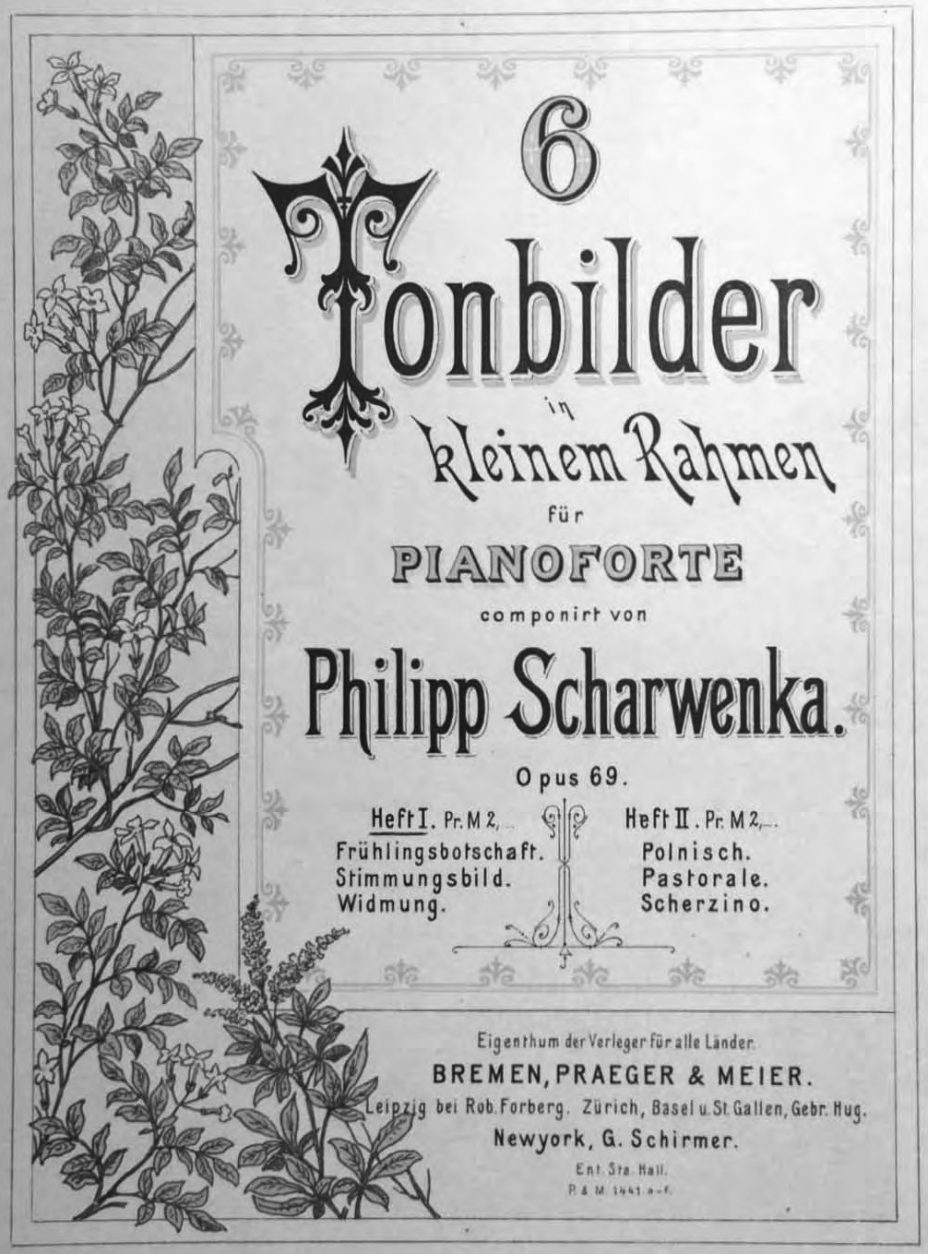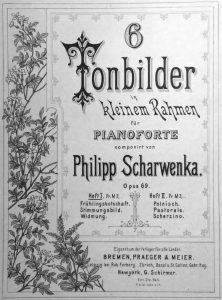 My contact with Philipp Scharwenka's music came from my in-depth study of the great Portuguese pianist José Vianna da Motta (1868–1948), who, at the age of fourteen, joined the conservatoire that Philipp and his brother Xaver founded in Berlin in 1881. Da Motta, a substantial part of whose piano music I had the privilege of recording for Toccata Classics, would become known to history as one of Liszt's last disciples and one of the greatest pianists of his day. Xaver Scharwenka, from whom the young Portuguese received piano lessons at the Conservatoire, was also a brilliant pianist, and his work as a composer for his favourite instrument reflects much of that brilliance. Philipp, on the other hand, had a more discreet profile, and his role as professor of theory and composition certainly made him a figure less exposed to the looks and favours of the audience of the time. That is why the discovery of Philipp Scharwenka's music was for me a particularly rich moment of surprise and delight, and I began my survey of his piano music with three collections published in 1887: the five Romantische Episoden, Op. 65, 6 Tonbilder in kleinen Rahmen, Op. 69, and the six pieces of Für die Jügend, Op. 71.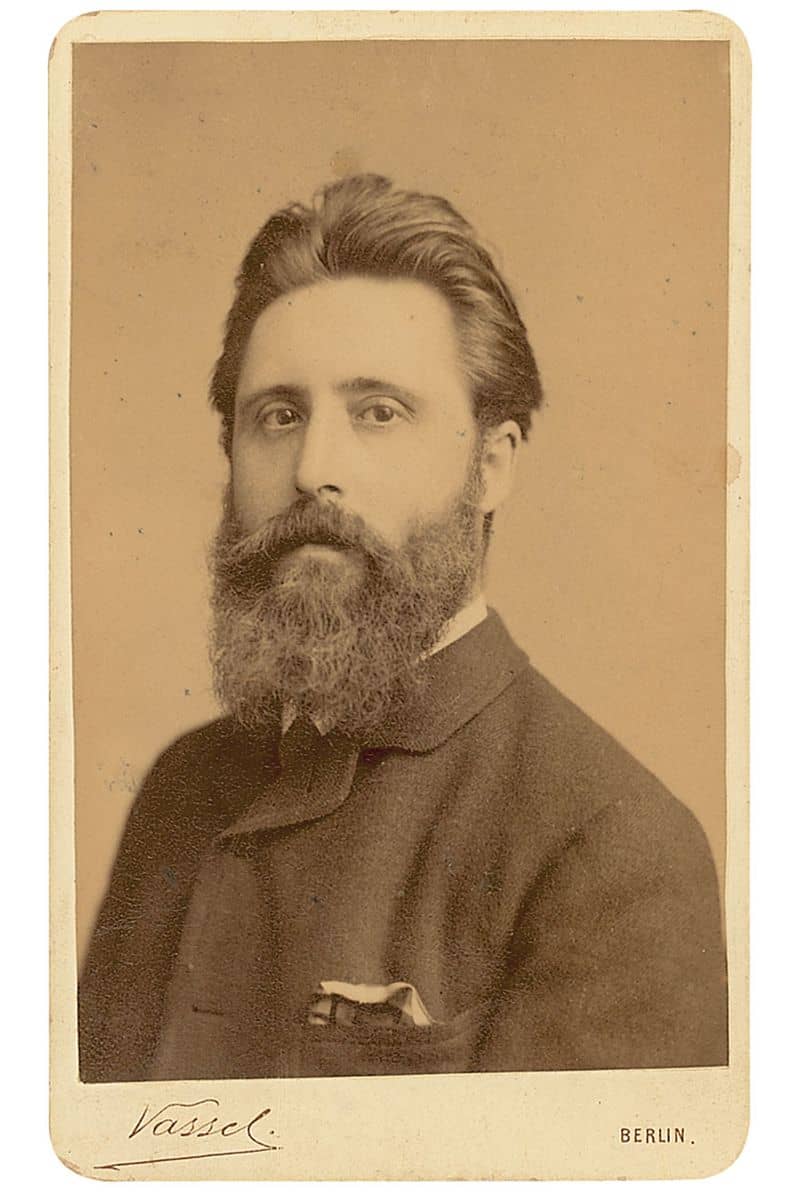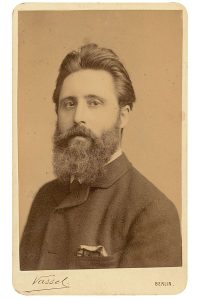 Possibly less homogeneous and certainly less exuberant than that of his brother, Philipp's piano music reveals traces of an intimate personality, with delicate strokes of elegant, sober and refined Romanticism, even in its most exciting moments. In fact, the composer does not hesitate to use terms such as 'Feurig bewegt' or 'Kräftig und feurig' in the Romantische Episoden, much in the spirit of a Schumannesque tradition. Even so, the 'fiery movement' of the first piece of this cycle manages to accommodate large moments of deep expressiveness and delicacy, where a cantabile technique is in constant demand.
Although in the cycle Für die Jugend, the composer follows the traditional Italian designations to identify the movements of its six pieces, Schumann's poetic universe remains a constant inspiration, in which case an association with the album Für die Jugend, Op. 68, by the master from Zwickau is almost inevitable. The cycle Tonbilder in kleinen Rahmen is another example of Phillip Scharwenka's taste for small-scale pieces full of poetry and delicacy, demanding from the interpreter the most refined shadings. His writing appears to avoid the superfluous, sustaining a kind of aristocratic posture, with which I can totally identify.
I truly feel that this music deserves to be heard. I feel privileged to be able to convey it to a wide audience through Toccata Classics and look forward to working on Volume Two.