I started making up melodies, harmonies, rhythms and colours on the piano before I could read and write. But my real love affair with the instrument began at the age of ten in 1968 when my perceptive teacher introduced me to Bartók's Mikrokosmos, in particular 'Melody in the Mist' from Volume 4, with its gorgeous scrunching clusters. A few years later, inspired by it, and many other things pianistic, I wrote A Pianist's Alphabet, a collection of 26 pieces: as implied, one for each letter of the alphabet. My brief brush with precocity came with a BBC Radio 3 broadcast of five of the pieces, played by Susan Bradshaw.
I never reached concert standard as a pianist, but always loved improvising, and indeed about 95 per cent of my composing is done at the piano. Much of my early employment involved improvising and sight-reading, for movement classes, ballet rehearsals and background music in wine bars and restaurants. I even managed a couple of TV appearances …
I was composing intermittently during this period, but it was on returning to student life at the Royal Academy of Music in 1991 that the creative flame was relit. Amongst my keyboard pieces from this period, my own favourite is Epiphany in Venice, written in memory of Olivier Messiaen. It consists simply of various repeated notes and chords, reflecting that magical city every 6 January.
A hugely enjoyable task around this time was to write a piano sonata for a film about a fictitious composer. The three movements by this 'composer' were written in 1938, 1946 and 1978, so I had enormous fun stealing from Prokofiev, Shostakovich and Morton Feldman (in that order!). The film was never made but the sonata was broadcast in Ireland on RTÉ (Ireland's national radio and television broadcaster), with Dearbhla Collins as pianist.
No instrument does poignancy quite like the piano. I have attempted to capture this heartfelt characteristic in three short commemorative pieces – Schubertiade for Mark (a work colleague), Brahms and Red Wine (a dear friend) and Paean for Peter (my father). Completely different in character from the above three, Velocity (2014) was written for the wonderful pianist Clare Hammond – my first work specifically for a keyboard virtuoso. The idea (the last track on the new album) was to start as fast as possible and then accelerate, taking the mood from extreme freneticism to something more streamlined, as if taking off from ground level. Clare performed this piece brilliantly in various venues around the country, and it was never far from my thoughts that I'd love to write something more extended for her one day. Happily, this ambition came to pass in 2019–20, the final touches for 24 Preludes being made in beautiful lockdown weather in April 2020.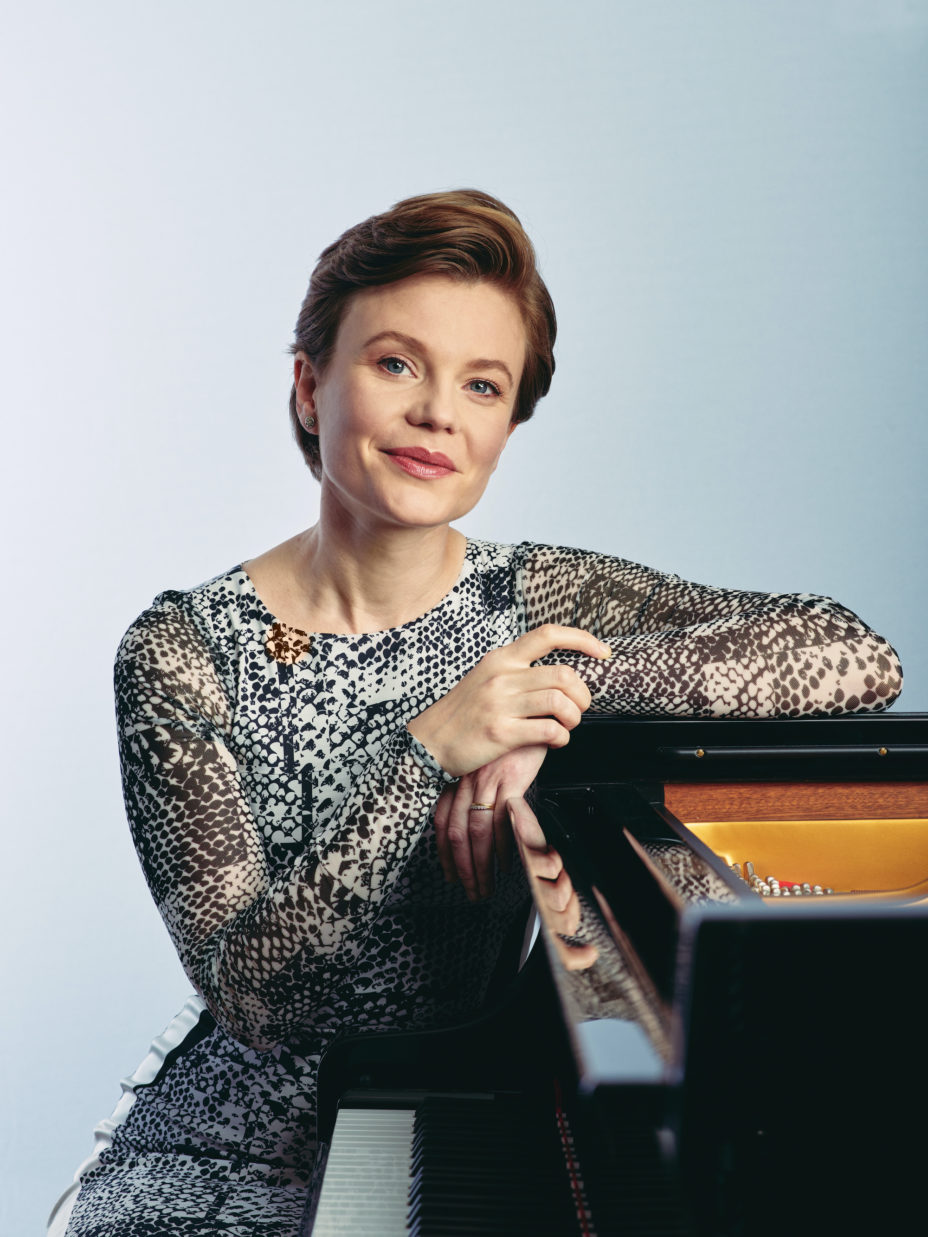 In continuing my lifelong romance with my favourite musical instrument, I have attempted to encapsulate in pianistic terms what Mahler said in conversation with Sibelius in 1907: 'A symphony must be like the world. It must embrace everything'. I have written more extensively about 24 Preludesin the booklet, but I thought it would be fun to try and encapsulate each Prelude from Nos. 1–24 with one adjective, so here goes:
No. 1 Prestissimo rit. – …frenzied
No. 2 Coming Together – celebratory
No. 3 Klezfest – satirical
No. 4 Madam I'm Adam – quicksilver
No. 5 Tango for two saxophones and broken accordion – sleazy
No. 6 Siciliano – chaste
No. 7 Lift off – dynamic
No. 8 A Childhood Memory – nostalgic
No. 9 In the Cold Light of Day – metallic
No. 10 The Girl with the White Parasol – winsome
No. 11 edulerP – deiznerf (work it out)
No. 12 Drums – percussive
No. 13 Sliding Doors – comedic
No. 14 Adagietto – ardent
No. 15 Samatha – serene
No. 16 Survivor – heroic
No. 17 Autumn Leaf – autumnal
No. 18 Globalisation – exotic
No. 19 Valse triste – melancholic
No. 20 Ouverture française – determined
No. 21 Prelude 21 – uncontrolled
No. 22 Mini Mambo – streetwise
No. 23 Birthday Bash – frantic
No. 24 Fugue – all-embracing
I hope you enjoy Clare Hammond's fabulous performances of 24 Preludes and Velocity.