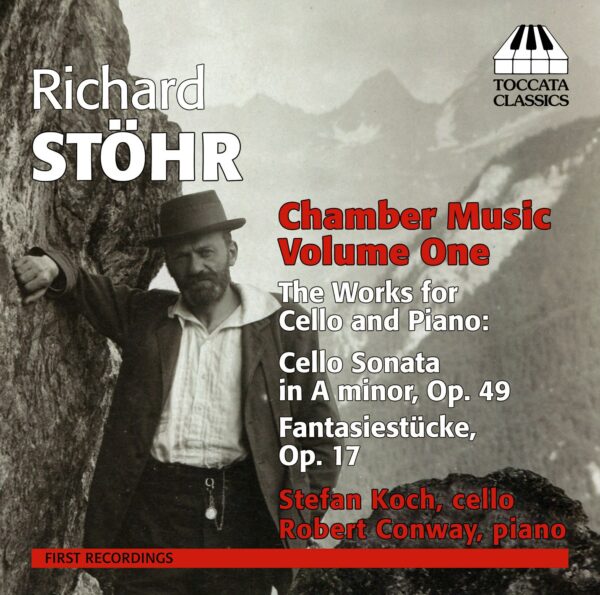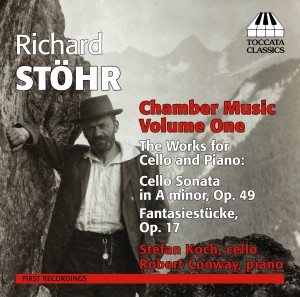 Greetings to fans of Toccata Classics. If you are reading this blog posting, hopefully you are either listening to my new recording of Richard Stöhr's Cello and Piano Music, or you are curious about it and would like to know more. In the liner notes to the CD I tell the fascinating story of Stöhr's life and works and of his extremely successful composing, teaching and writing career in early 20th century Vienna. I also tell of his exile in 1938 from Nazi-occupied Austria to the US, his career there and the descent of his music into almost complete obscurity. There is no need to repeat that story here.
I consider Stöhr to be a very important and almost completely unknown figure in the late Romantic German composing tradition. Why then is he so completely unknown? This is a bit of a mystery to me. Part of it was his age: he was almost 65 when he came to the US in 1939, and was fortunate to be able to teach at various colleges for 11 more years. Some of his students, both famous and obscure, took up the cause of spreading his music in the US and of continuing to perform it in Europe after the Second World War. But his music was largely forgotten in Europe after the war because Stöhr was not there to champion it, and by the time his scores were brought to the US by his son in the late 1940s, Stöhr only had a few years left in which to create a new tradition of performance and a new audience for them there.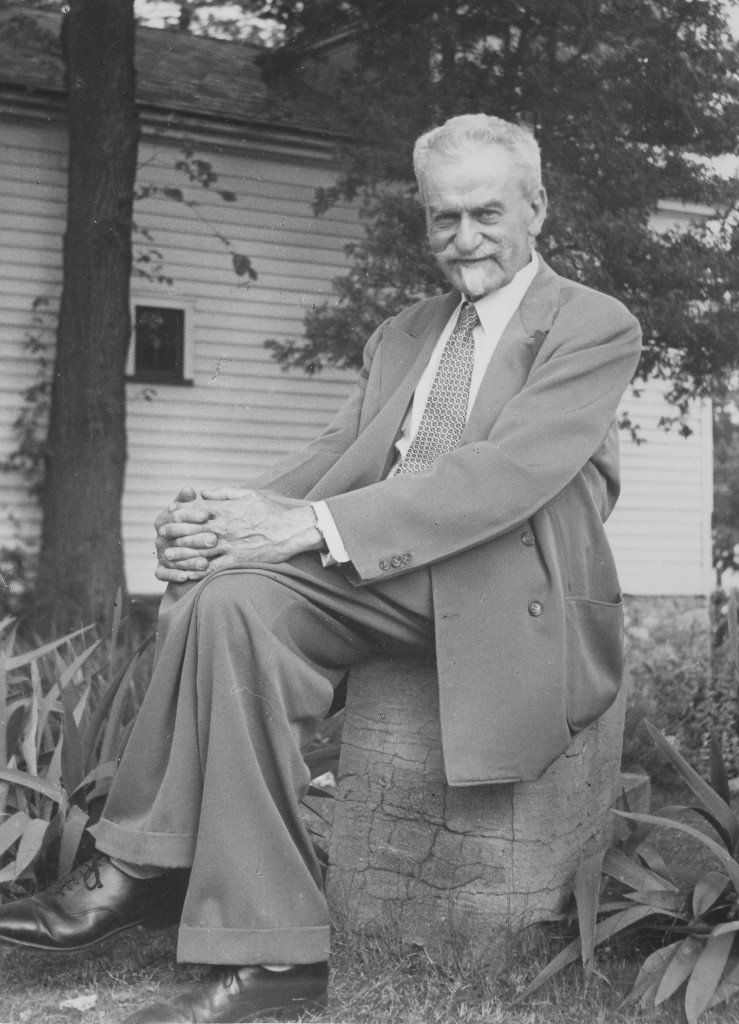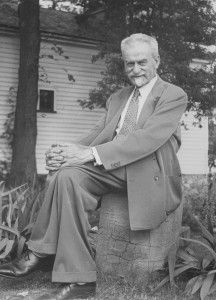 I was very fortunate to come across (I won't say discover) his music in 2010. Through mutual friends, I got to know his remaining descendents in the US, and they told me about the large catalog of his music in the archives of St. Michael's College in Vermont. I obtained from the college the scores of the Fantasy Pieces and the Cello Sonata that you will hear on the new CD. As soon as I started playing through the cello parts, I could tell that this was romantic, melodic music and quite well written and constructed. When I was finally able to start rehearsing the works with a pianist, I fell in love with them immediately and knew I had to perform them.
In the course of preparing for those performances I was given access by Stöhr's family to copious amounts of his papers, letters, diaries, photographs and other effects. From these, I began to get the sense of the man, a man I would very much like to have met. He was not without his human failings, but he was a deeply respected teacher, revered by his students, an extremely successful author of conservatory text books on music theory and composition, and most importantly a widely performed composer with well over 125 works completed in his lifetime and dozens of performances per year in pre-War Europe. He was also extremely devoted to his wife and two children, who were separated in four different countries during World War Two, but who were reunited in the US after the war.
In addition, I have had the privilege of hearing every historical recording that is known to contain his music, both from old 78s made in Austria as well as reel-to-reel tapes made in America. These include a few precious home recordings of Stöhr talking about old Vienna and playing his own pieces and favorite compositions of others. The few commercial CDs available of Stöhr's music today include excellent recordings of his Flute Sonata and an early String Quartet. Aside from the cello works, I have also performed a string quartet from his years in Vermont, probably not heard since the year of its composition (1942), and have read through a number of other compositions. His music is not of uniformly high quality, but his best works span styles from the Schumann/Brahms brand of Romanticism to more chromatic later Romantic influences, with here and there a touch of the modern.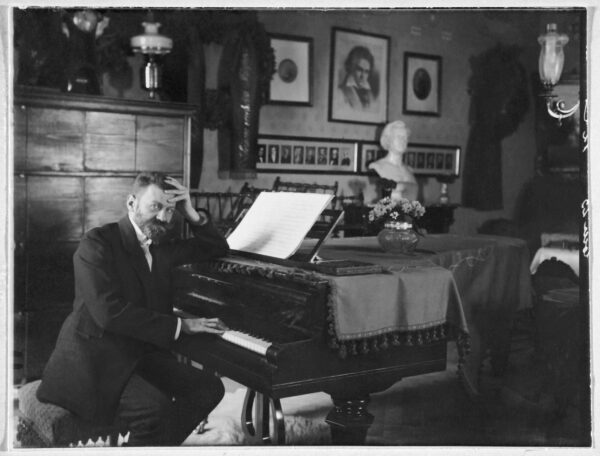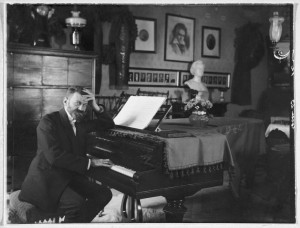 I have given about 15 performances of all or part of the music on this CD, always to very positive audience reaction. This has spurred me on the continue to try to bring attention to Richard Stöhr and his music. It also motivated me to make this CD. Anticipating that making the CD would be a long and arduous process, and feeling the heavy responsibility of making the music available to listeners and fellow performers for the first time, I actually tried to interest a number of famous cellists in Stöhr in the hopes that they would take up his cause and make the recording, so that I wouldn't have to. In the end, I am glad that those other cellists passed up the opportunity. Making this CD was more arduous than I ever could have dreamed, but also the most rewarding project of my musical career. I could not have done it without the support and incredible hard work of my collaborator, Robert Conway. As you will hear, Stöhr's cello writing is compelling and idiomatic, but not especially virtuosic. Not so the piano parts: one needs a world class pianist in order to truly bring these works to life. Robert Conway was the man for the job.
What can you expect to hear in Stöhr's Cello works? Personally, I hear the influence not only of Schumann but also of Stöhr's teacher Robert Fuchs in the Fantasy Pieces. But mostly I hear Stöhr's own voice in them, with the influence consisting of his deep love of the Romantic composing tradition and his abiding desire to say something new in that musical language. I truly believe that he succeeded in that, and the Fantasy Pieces remain my favorite of all of the works by Stöhr that I know. The Cello Sonata was written for Walter Kleinecke, solo-cellist with the Vienna Court (later State) Opera and member of the Vienna Philharmonic, along with his pianist wife Risa. The work is characterized by long melodic lines, contrapuntal interplay between the two instruments, and an extremely wide emotional range within the music. Written during World War One (2015 will be its 100th birthday), listeners might find in the Cello Sonata distant hints of martial music, but also grief at the world that is disappearing as the war plays out to devastating effect on Austria. Fuchs also wrote Cello Sonatas but I do not hear them or other more famous Sonatas in this work by Stöhr. It seems almost completely original in conception to me.
[soundcloud url="https://api.soundcloud.com/tracks/154669244″ params="color=ff5500&auto_play=false&hide_related=false&show_comments=true&show_user=true&show_reposts=false" width="100%" height="166″ iframe="true" /]
My plans for the future include more performances of the Cello Works and of other of Stöhr's chamber works, and perhaps recordings of them as well. It is my sincere hope that you will come to love and appreciate the fine qualities of these cello compositions by Richard Stöhr. While small amounts of scholarship have been done on Stöhr, a great deal remains to be done and I hope that in years to come this work will be taken up by music scholars. Most of all, I hope that this will not be the last recording of Stöhr's music, but the first of many more in years to come, and that by bringing to light more and more of his large catalog of unheard works we will finally be able to assess his true value as a composer.
—Stefan Koch