The Waldegrave Ensemble established itself in 2009 as a flexible ensemble of wind, strings, piano, harp and brass, with a wind quintet at its core. Over the years the Ensemble has established a loyal following around London and Surrey. Our members come from a diverse range of training and experience, having trained at the Royal College of Music, Royal Academy of Music, Guildhall and Trinity Laban Conservatoire of Music and Dance.
Since forming we have set out to challenge the formalities of classical music by engaging with our audiences in new ways, so as to break down the barriers between audience and performer. Alongside our professional engagements as performers, we also work in local communities and schools, running outreach projects as part of our 'Waldegrave Explore' series.
Our relationship with British composer Matthew Taylor originated with our flautist, Sarah Ovenden, and me, the clarinettist, playing with Sinfonia Tamesa, where Matthew was a resident conductor. A few years later in 2015, Matthew invited the Ensemble to collaborate as part of a recital and lecture series at Blackheath Halls for a performance of the chamber reduction of Mahler's Fourth Symphony. This collaboration then spurred Matthew to invite us back again for his next series, on Carl Nielsen's works, to perform the Nielsen Wind Quintet. Matthew was very taken with this performance and immediately felt inspired to write his own wind quintet, based on a similar thematic idea of using the individual personalities of each of the players to inspire the musical character. A meeting was arranged at a champagne bar in central London, resulting in many glasses of champagne and much laughter, forming a much closer bond between us and Matthew.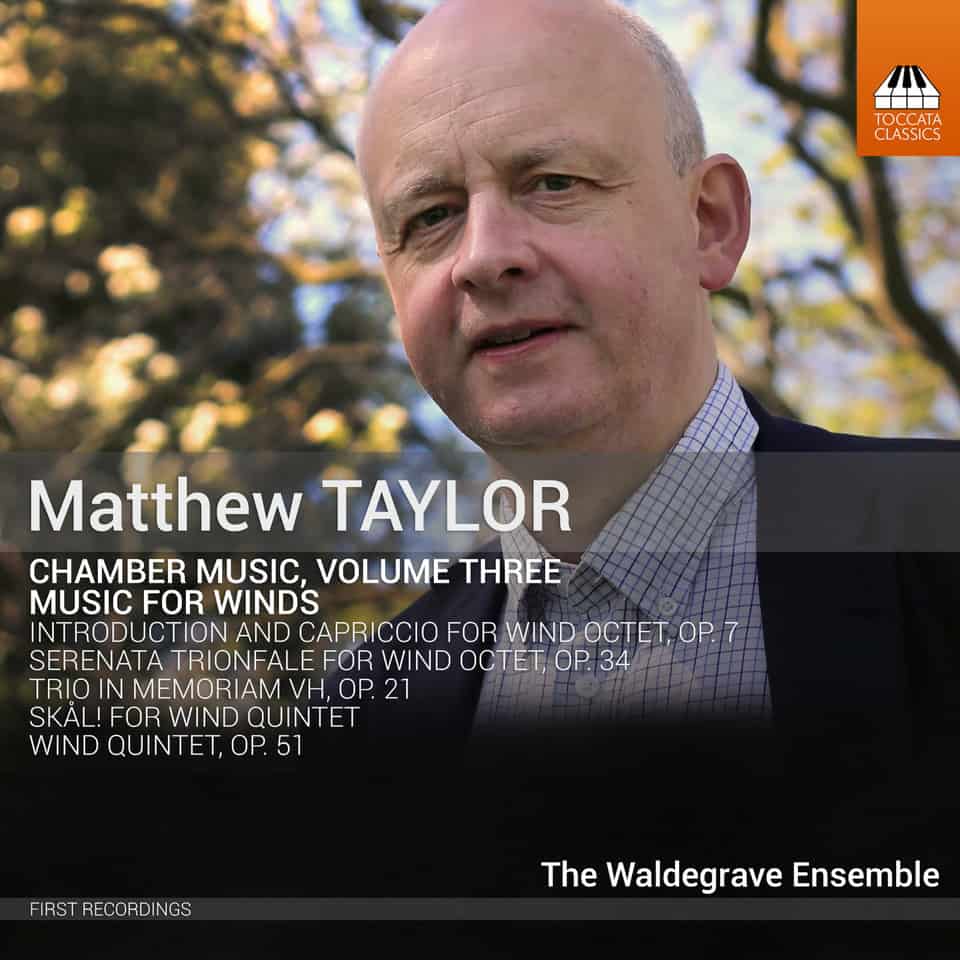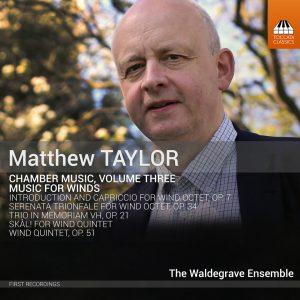 After taking the chance to get to know us players more personally, Matthew felt confident to structure the work using inner 'concerto' movements based on the characteristics of the musicians as well as tongue-in-cheek clichés of our instruments. The work was completed in early 2016 and first performed in the summer at Blackheath Halls.
After this successful premiere, the idea arose to record a debut album for the Ensemble featuring a selection of Matthew Taylor's previously unrecorded chamber music for wind, including his new wind quintet. We invited recording engineer, producer and clarinettist Michael Whight to record the album, which was completed in March 2018. We are now looking forward to the launch in July 2018 and hope it will bring a new appreciation for Matthew's chamber music and, of course, wider recognition for the work of our Waldegrave Ensemble. In the meantime, please feel free to have a look at our website .