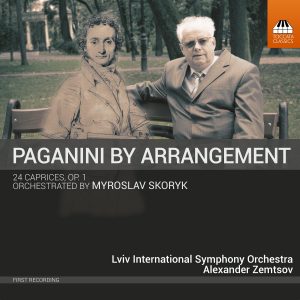 Some composers – Enescu, Schumann and Szymanowski among them – have had a go at adding piano accompaniments to Paganini's 24 Capricci for solo violin, and there are arrangements for any number of instrumental combinations. The Ukrainian Myroslav Skoryk (b. 1938) is the first composer to go the whole hog and orchestrate all 24 of them, turning Paganini's virtuosic violin-writing into a succession of symphonic fireworks, often injecting a touch of humour along the way.
Lviv International Symphony Orchestra
Alexander Zemtsov, conductor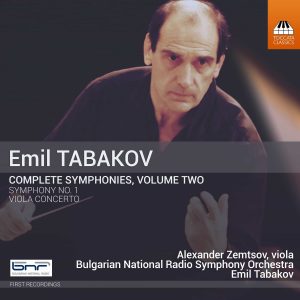 The Bulgarian Emil Tabakov (b. 1947) follows in the footsteps of such musicians as Gustav Mahler and Richard Strauss, being active as both composer and conductor. Like Mahler, he prefers to write for large forces and now has nine symphonies to his name. Again like Mahler, Tabakov's symphonies explore the darker side of the human spirit in epic scores as austere as they are powerful. Both the First Symphony and the Viola Concerto use small motifs to build up compelling symphonic structures, generating expansive, sometimes bleak, post-Shostakovichian landscapes that can explode with violence and energy.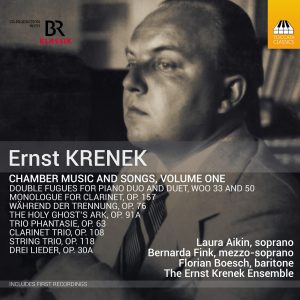 This recording of music by Ernst Krenek (1900–91) covers almost half a century of his compositions, and shows the sheer range of his creativity: from early piano fugues written for his teacher, Franz Schreker, via elegant fin de siècle Viennese lyricism to a relaxed application of Schoenberg's dodecaphonic technique – often enlivened with a surprising degree of charm and a knowing sense of humour.
Laura Aikin, soprano (Tracks 2 – 4)
Bernarda Fink, mezzo-soprano (Track 7)
Florian Boesch, baritone (Track 7)
The Ernst Krenek Ensemble
Matthias Schorn, clarinet (Tracks 2 – 4)
Hanna Weinmeister, violin (Tracks 2 – 6)
Christian Eisenberger, violin (Tracks 2 – 4, 8 – 9)
Tatjana Masurenko, viola (Tracks 11 – 15)
Dorothea Schönwiese, cello (Tracks 2 – 6)
Anthony Spiri, piano (Tracks 1, 5 – 9, 21)
with Herbert Maderthaner, oboe (Track 10)
Lily Francis, viola (Tracks 2 – 4, 10)
Nina Tichman, piano (Tracks 1, 21)