UPDATE – STEVE ELCOCK: ORCHESTRAL MUSIC, VOLUME ONE IS OUT NOW!
You can imagine that, running a recording label, I get approaches from all sorts of people wanting their music to come out on CD. Every so often I come across an individual voice, but most of the time I am reminded that obscure music is obscure for a good reason. The music I'm offered is rarely individual enough to make the cut, but some does, of course: for instance, I hadn't heard of Philip Spratley before his music was suggested to me, and now I've released two CDs of his music, the first for string orchestra and the second, not long out, for full symphony orchestra, including his Third Symphony; and there's more to come. So I keep an open ear.
Last summer I was asked by a composer – a name I had never heard of – whether I might be interested in seeing some of his scores and hearing them as MIDI playbacks on CD-R; another composer, a mutual friend, has suggested he get in touch. Sure, I said – the fact that I hadn't heard of him didn't mean he didn't have something to say, if you'll forgive all those negatives. But when this chap, who introduced himself as Steve Elcock, told me that he didn't work in music in any professional capacity, that his only formal qualification was an A-Level in music, and that he had nonetheless written four symphonies, my expectations fell back to their default position of not very high. And so for several weeks the package of scores and CDs sat on my desk and on the perimeter of my conscience.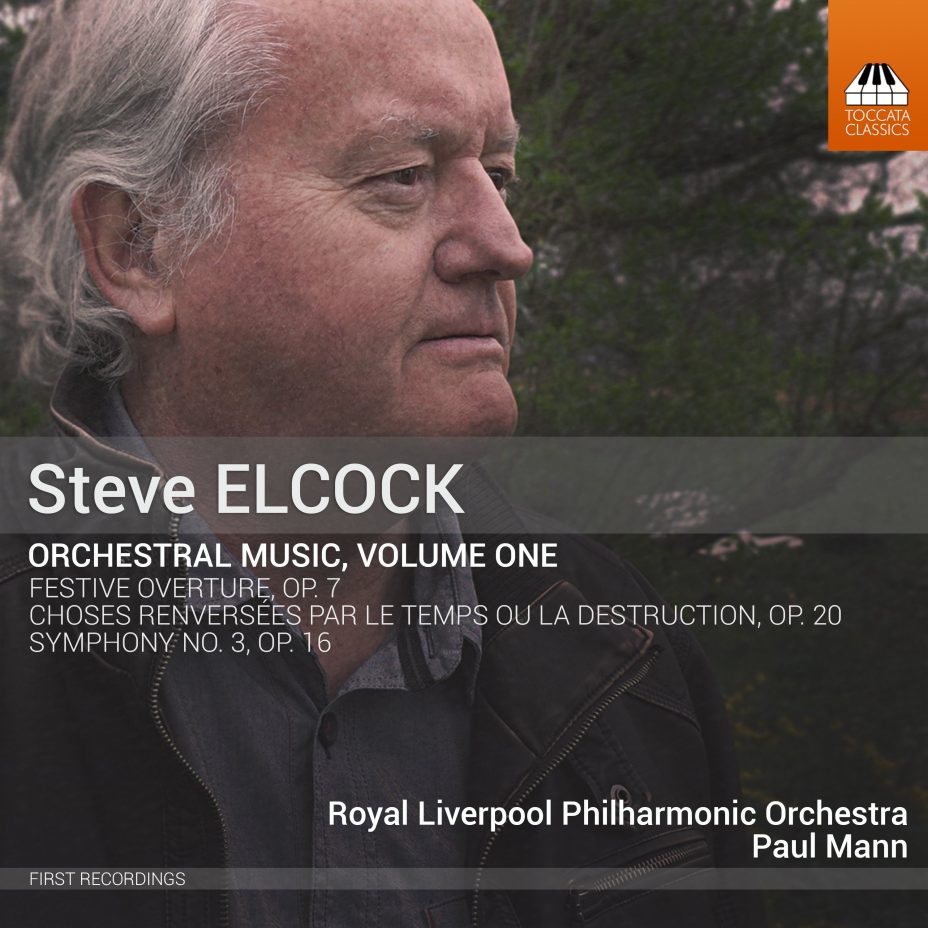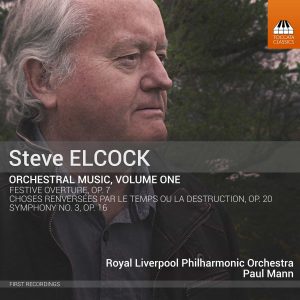 Eventually I thought to myself: I must make time to listen to this stuff; this Elcock chap may be waiting for a response. And so I opened the package: scores and recordings of a symphonic poem called Wreck and Symphonies Nos. 3 and 4. I started with Wreck (1999–2000) which, in the composer's words, 'portrays man's quest, drawing on the imagery of a ship at sea, battered by the elements but somehow struggling on' – not the most original of premises, I thought, but let's see. I was astonished by what I heard: a powerful, cogently argued piece in a confidently personal language that nonetheless took its place in the open-air symphonic tradition of men like Carl Nielsen and Robert Simpson. The two symphonies proper stoked up my amazement yet further: they confidently handle long-term symphonic tension (Elcock has, as Simpson put it, 'the breath of a symphonist'), use the orchestra with natural aplomb, and leaven a grim, gritty realism with a sardonic sense of humour. The man is a natural. Over the next few weeks I played the recordings to friends and they, too, sat open-jawed in astonishment.
But the astonishment kicks in further up the line. Steve Elcock works not in music, as I mentioned, but in language services, in France, just north of Lyons, though he grew up in Derbyshire. He knows hardly anyone in the musical world – one of his few connections, a boyhood link, led to his only professional performance to date, when in 2009 James MacMillan conducted the BBC Philharmonic in the seven-minute Hammering. Apart from that A-Level in music, he is a self-taught violinist and has conducted amateur ensembles around his home in provincial France. And yet he's plainly one of the more important symphonists at work today. Click on http://www.steveelcock.fr/ and judge for yourself. I'd recommend the Third Symphony as a good place to start. But spend some time pottering around his site and listening to more of his output. I guarantee you'll be gobsmacked.
The next step, obviously, is to get some of this stuff recorded, and my CD label, Toccata Classics, stands ready. If there's anyone out there with a chequebook big enough to turn this tale of northern perseverance into sounding reality, please get in touch.
UPDATE – STEVE ELCOCK: ORCHESTRAL MUSIC, VOLUME ONE IS OUT NOW!